Skinny Dipping Sauvignon Blanc
Sip this Savvy B!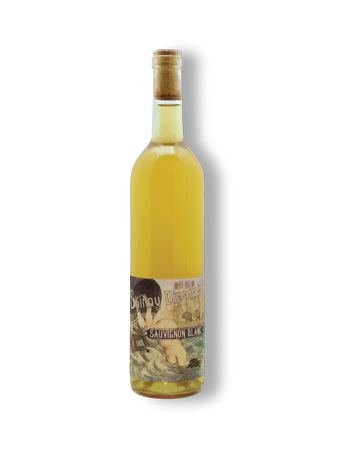 Tasting Notes
A little bit of skin contact during fermentation took what would have been a "normal" Sauvignon Blanc and bumped up the profile a couple of notches with more aromatics, more body, more flavor, and a lot more fun. Dive on into concentrated aromas of resiny citrus zest, grapefruit, and green tea. You'll encounter dried apricot and peach aromas, and apricot nectar flavors. It's a wine you'll want to keep exploring, not your average Savvy B!
Winemaking Notes
Our Skinny Dipping wines are a series of skin fermented white wines. The skins of white wine grapes contain aromatic compounds, in addition to tannins, which add really interesting extra layers of aroma and character. For this wine we did a relatively brief 5-day skin contact during fermentation, then pressed the wine off the skins and completed fermentation. We then held the wine cold in tank to preserve all its beautifully fresh aromatics and bottled it early in 2020.
We recommend serving this wine chilled as you would a white wine.
100% Sauvignon Blanc
Food Pairing
The textural profile imparted by skin contact during fermentation dramatically increases and changes the food pairing options for Sauvignon Blanc. We highly recommend pairing with a spicy-sweet curry over jasmine rice pilaf with golden raisins and dried apricot. Try it with summer salads with fresh herbs or chicken with peanut sauce. Try it with other foods and tell us which pairings you like!
68 cases produced
Product Reviews