Skinny Dipping 4 Pack
Because more IS better!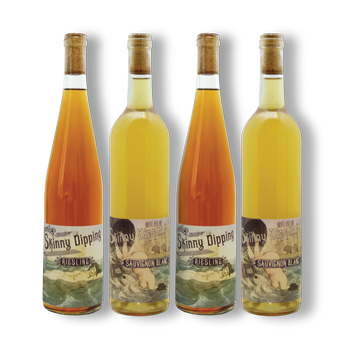 Our Skinny Dipping wines are a series of skin fermented white wines. The skins of white wine grapes contain aromatic compounds, in addition to tannins, which add really interesting extra layers of aroma and character when fermented in the style more typical of red wines. This 4-pack is perfect for using to make our mulled wine recipes all fall long!
Product Reviews